Those of you who have been following me for years know that my family is big into outdoor adventuring. With three active boys, it's imperative for our sanity to spend an ample amount of hours in the sunshine (and dirt). Entering my ninth year of parenting, I have done a lot of Boston day trips with my kids in tow. Lucky for you, I am here to share my favorites!
My Favorite Boston Day Trips with Kids
Lookout Rock in Northbridge is an amazing day trip hike for little kids. It's less than a half mile from the parking lot to the overlook and the short hike is filled with tons of climbing opportunities to keep everyone engaged! Pack some snacks and picnic at the top while gawking at all the amazing graffiti.
Avid hikers, this is a must-see spot! Outside of Worcester is Purgatory Chasm, a hike through a huge chasm with gorgeous views and climbing for days. This year, all my kids (4, 6, and 9) can hike it on their own…maybe with a few helping hands for my four year old. If you have one littler than 4, expect to have to carry them in a backpack or be very hands on.
Chestnut Hill Farm has easy hiking trails for young kids and is stroller friendly with a gorgeous farm atmosphere. There are goats and cows to observe, as well as an adorable farm store with delicious items for sale! Climbable apple trees are a big perk too.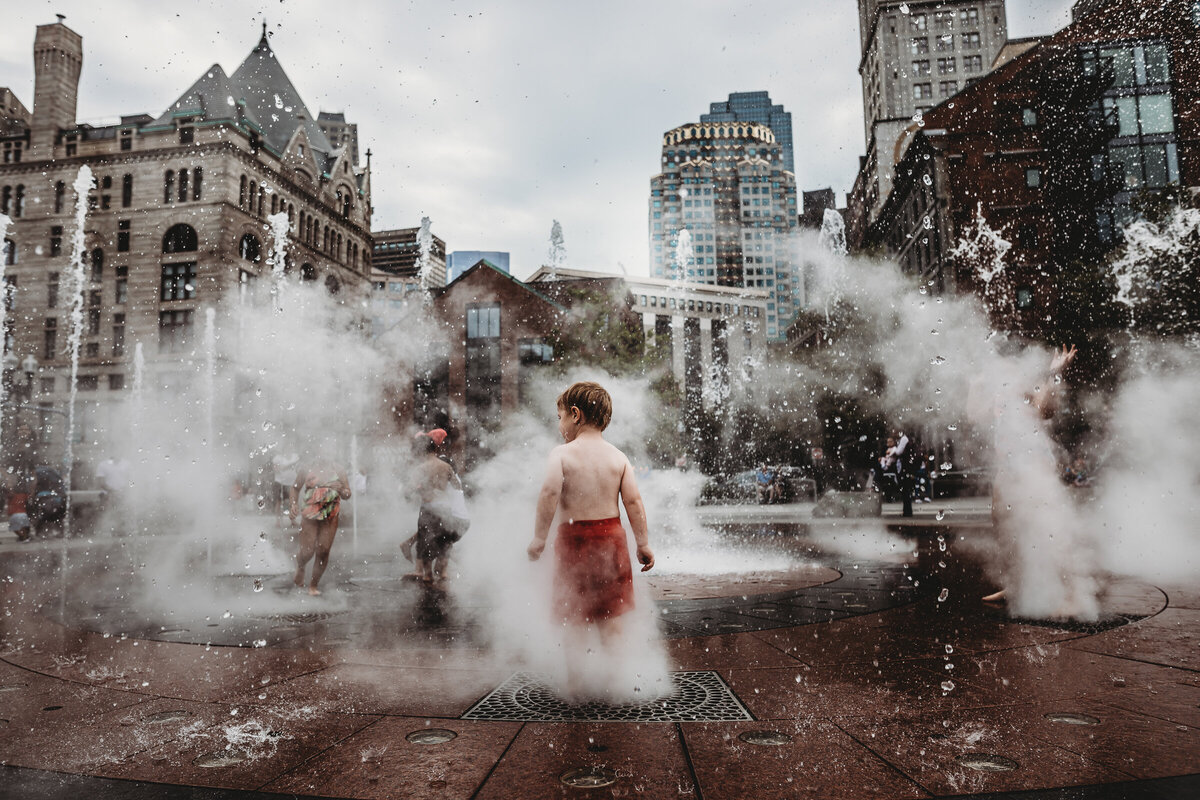 If you've been a tourist in Boston, you've probably been to the Aquarium. Next time, try making the Seaport itself your destination. Not only is there a fun fountain, green space, food trucks, and a merry-go-round, you can also take a ferry over to the smaller Boston islands!
Wingaersheek Beach in Gloucester is our family favorite. From beautiful sunsets to white sand, to amazing climbing rocks…how can you go wrong? If you're planning a weekend trip in-season, GO EARLY, as the parking does fill up!
Velosolutions Pump Track was a new find for us this year (and I think it was recently built). My kids had an absolute blast zooming around this track. The track is right next to a pretty cool playground AND splash park which makes it another perfect Boston day trip with kids.
Bird lovers and hikers will love this spot. Not only do birds eat from your hand (bring black sunflower seeds with you!) but the hikes are breathtaking. Our favorite trail is The Rockery (not stroller friendly).
Does bringing your kids for a day at an abandoned psychiatric hospital sound a little strange? Yes. But I promise it's a really great place to ride bikes! The entire quad is closed to cars so my kids have a blast riding through parking lots, streets, and down ramps. The town is also doing a ton to revitalize the campus so there are many fun events being hosted in-season!
Natick Organic Farm is a great spot for a short visit with young kids. You can walk around the farm area and see chickens, goats, sheep, pigs, and rabbits and then go on the hike behind the farm! They also have a vegetable and plant/herb market once the season ramps up.
Broadmoor is another amazing option during all seasons. In the Spring and Summer, there are frogs and turtles to spot and in the Winter, fun ice to smash. The hike goes along boardwalks, transitions to pine forests, and then opens to a waterfall. Bring a lunch and picnic by the waterfall before turning back!